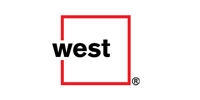 SAN DIEGO, Nov. 12, 2019 (GLOBE NEWSWIRE) — The NeoVolta NV14 has been approved by the California Energy Commission (CEC) as a certified energy storage system. These systems store energy produced by solar panels and store it for later use. To achieve the certification, the NV14 residential energy storage system had to meet or exceed a series of safety and performance standards.
The CEC added energy storage systems to its Solar Equipment Lists in August 2019. According to the commission's guidelines, only solar energy systems that use equipment from these lists are eligible for California's ratepayer-based incentives.
NeoVolta is one of three manufacturers that have received CEC certification as an energy storage system, and the first that uses lithium iron phosphate battery chemistry. Lithium iron phosphate batteries have been proven to be safer, cleaner, and longer lasting than ordinary lithium ion batteries.
The NV14 system has a high storage capacity of 14.4 kilowatt hours and delivers 7.6 kW of continuous power, easily outperforming competitors in its class. It can connect with any residential solar installation—new or existing, AC or DC. With the NV14, homeowners can design a system that is tailored to their needs.
The NeoVolta NV14 is also a sound investment: Homeowners can see significant savings on their monthly utility bill. That's because the energy generated while the sun is shining can be stored in the NV14's battery and used during evening "peak demand" hours when utility rates are often twice as high.
And if the power goes out, which is becoming a way of life in California, the NV14 automatically disconnects from the grid and seamlessly continues to power a home's critical loads. Homeowners who need even more storage capacity can add a second NV14 battery without the expense of installing another entire system (inverter and battery); this option will be available in December 2019.
"Approval from the California Energy Commission is a major milestone for the NV14 advanced energy storage system," said Brent Willson, CEO of NeoVolta. "With this certification, every homeowner can have confidence in our system's safety, performance, and reliability, while also qualifying for California solar incentives."
About NeoVolta – NeoVolta designs, develops and manufactures utility-bill reducing residential energy storage batteries capable of powering your home even when the grid goes down. With a focus on safer Lithium-Iron Phosphate chemistry, the NV14 is equipped with a solar rechargeable 14.4 kWh battery, a 7,680-Watt inverter and a web-based energy management system with 24/7 monitoring. By storing energy instead of sending it back to the grid, consumers can protect themselves against blackouts, avoid expensive peak demand electricity rates charged by utility companies when solar panels aren't producing, and get one step closer to grid independence.
read more