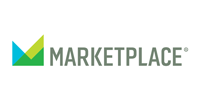 Venture outside of Las Vegas and Reno and into the high desert, and you'll see a whole lot of wide, open space. It's mostly full of sagebrush and desert grasses. But, in the Silver Peak Range of central Nevada, something else is buried underneath the ancient volcanic rock: lithium.
The metallic element has been used for decades in everything from antidepressant medications to ceramics. Now it's being harvested in massive quantities, primarily for electric vehicles.
Lithium-ion batteries are helping to pave the way toward a renewable energy future. The technology powers our laptops, smartphones and electric vehicles. But it's also had its share of well-publicized safety issues. Some say it might not be the answer to our bigger energy needs.
"It poses additional risks because it stores more energy. The energy density of lithium-ion is higher than most other batteries," said Andrew Klock of the National Fire Protection Association.
Klock said even with some famous lithium-ion battery explosions, he's not that concerned about the safety of electric vehicles. That's because EVs and other devices have battery management systems that alert users when something's wrong.
"My Android the other day told me I've got too many apps open. It's overheating. 'Shut them down immediately,' " Klock said. "So that's a good management system, right?"
For one battery cell, sure. But Donald Sadoway, professor of materials science and engineering at MIT, said it's hard to keep large-scale systems, like those that store energy from solar or wind facilities, cool.
"The lithium ion requires safety measures to put in play, so that you don't get thermal runaway, which could lead ultimately to fire," Sadoway said.