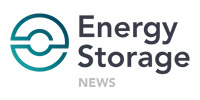 Lithium battery recycling company Li-Cycle now has capacity to recycle 10,000 tonnes a year of spent lithium-ion batteries, having just opened its Rochester, New York facility for commercial operations.
The Ontario-headquartered company started up shipments of recycled lithium battery materials to commercial customers towards the end of 2019 from its existing faciities in Canada, shortly before announcing its intent to set up facilities in New York State. Li-Cycle claims "at least 95%" and as much as 100% of the materials used in batteries, including cobalt, can be recycled using its proprietary two-step process of shredding battery packs and then removing valuable components and materials one at a time through a hydrometallurgy and wet chemistry process.
In September New York Governor Andrew Cuomo welcomed the company's announcement that it would build the second of two facilities in his state. Climate protection policies the Governor introduced in 2019 include a target for the deployment of 3,000MW of energy storage in the state by 2030 and Cuomo said that the state's partnership with Li-Cycle would "foster the supply chain" of lithium batteries and "further expand the thriving energy storage industry in the region".
Li-Cycle said late last week that the Spoke 2 facility at Rochester's Eastman Business Park is fully operational. The company operates 'Hub' and 'Spoke' facilities, with Spoke 2 creating an intermediate mixed battery material product known as 'black mass' from lithium batteries of "all types".
Spoke 2 can process up to 5,000 tonnes of batteries each year, adding to another 5,000 tonnes of capacity already in operation across Li-Cycle's sites. The company's Hubs then process that black mass product into battery-grade materials and other materials which can be used for other non-battery applications. The New York Hub, welcomed by Andrew Cuomo will be constructed by 2022 and Li-Cycle said the proceeds of a recently closed Series C funding round will help finance the Hub and allow the company to expand into international markets. The amount raised in the Series C has not been disclosed.