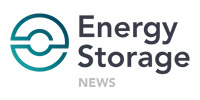 The cost of Lithium-ion battery pack prices has fallen close to 90%, and rates lower than US$100/kWh have been reported for the first time.
That's according to new research from BloombergNEF, which claims average prices will be close to US$100/kWh by 2023.
BloombergNEF's Battery Price Survey predicts that pack prices for stationary storage and electric vehicles (EVs) will fall to $101/kWh within three years. Average pack prices have sat at around $137/kWh this year, 89% lower than in 2010 and nearly a fifth of their cost seven years ago.
This, the report said, has come as a result of rising order sizes and BEV sales growth, which has led battery manufacturers to benefit from economies of scale. The cost of cathode materials has also fallen substantially since the start of 2018, providing developers with more favourable profit margins.
BloombergNEF's prediction is broadly in line with other estimates. Guidehouse Insights claims that battery pack costs could fall to $66.6/kWh by the end of the decade.
The current price in the Bloomberg report represents a 74:26 split between the average cell and pack, according to James Frith, BloombergNEF's head of energy storage research and a lead author of the report. The pack price itself could further dimmish "as more BEV specific platforms are introduced," Frith added.
The research group reported lower than US$100/kWh on pack prices for e-buses in China, but Frith said that we will see the average price across the battery storage industry "pass this point" in a few years.