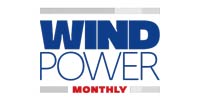 With more projects being awarded contracts for difference (CfDs) at record low prices in the most recent auction, the offshore wind boom shows no sign of slowing down.
However, if we are going to ensure we make the most of this energy, both now and in the future, there are challenges the industry needs to overcome, particularly the rising pressure on our electrical infrastructure network.
As a weather-dependent form of energy, changing conditions makes predicting long-term energy generation from offshore wind a difficult task.
This, combined with sudden, unpredicted changes in demand, means that grid operator the National Grid needs to be able to balance the supply and demand of energy so that it can maintain stability.
As we scale down our reliance on conventional power plants, which provided a consistent supply of energy, these frequency variations will naturally become more of an occurrence.
The National Grid has an obligation to maintain a grid frequency of 49.5-50.5Hz, as anything more than a small variation from this can potentially cause significant damage to our infrastructure.
As the risk of increased frequency variation becomes more common, this challenge becomes even more important to address.
Switch of direction
We are also using a system designed to channel energy from centralised regions located near areas with higher population counts, such as cities, to remote areas where few people live.
Renewable generation, particularly offshore wind, is concentrated far away from the population centres, meaning the power flow of the grid has to reverse direction and transfer power from remote locations, where the grid is weaker.
This change in geography, not technology, is one of the biggest problem facing the grid.
Electrical storage solutions, such as battery technology, which has the capability to stockpile energy and feed it to the grid when required, is one solution to maintaining a consistent frequency and support infrastructure that may struggle to handle large power supplies.
However, even this technology has its limitations.
read more