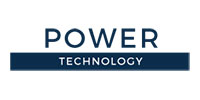 AGL Energy has signed a 15-year agreement to purchase power from a 100MW Battery Energy Storage System (BESS) to be built at Wandoan, Queensland, Australia.
The company signed the agreement with Vena Energy Australia, which will build, own and maintain the BESS.
AGL will have full operational dispatch rights over the Wandoan facility.
The project is expected to create 30 jobs. Once complete, the lithium-ion battery will be one of the largest in the country.
The BESS will have the capacity to store 150MW/h of energy that can power up to 57,000 average homes.
Vena Energy CEO Nitin Apte said: "The BESS is a major milestone in the continuing modernisation of Queensland's energy supply and improves the reliability of the power grid.
"The project will bolster a positive investment environment for future projects, as well as encourage broader adoption of renewable energy in Queensland and in Australia."
The deal is aligned with AGL's strategy to support the development of flexible energy storage systems, encouraging renewable energy usage.
AGL CEO Brett Redman said: "With the signing of the agreement, work on the BESS will commence and is scheduled to take about 18 months.
"The BESS will enable AGL to leverage excess solar generation in Queensland and provide capacity when the Coopers Gap Wind Farm and other renewable power sources are not generating."
In October 2019, AGL entered a similar agreement to buy power from four 50MW /100 MW/h batteries in New South Wales, Australia.