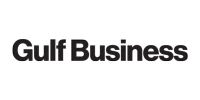 The fourth phase of the Mohammed bin Rashid Al Maktoum Solar Park will, upon its completion, have the largest energy storage capacity in the world of 15 hours.
The fourth phase will be operational in stages starting from Q3 2021, and will provide clean energy for 320,000 residences, and will reduce 1.6 million tonnes of carbon emissions a year.
The mega solar park is being built by the Dubai Electricity and Water Authority (DEWA).
The 950MW fourth phase is the largest investment project in the world that combines Concentrated Solar Power (CSP) and photovoltaic solar power with investments totalling Dhs15.78bn based on the independent power producer (IPP) model.
It uses three hybrid technologies to produce clean energy: 600MW from a parabolic basin complex (three units of 200MW each), 100MW from a solar power tower (based on Molten Salt technology), and 250MW from photovoltaic solar panels, according to the Dubai Media Office.
A consortium led by DEWA and ACWA Power formed a project company, Noor Energy 1, to design, build, and operate the plant.
DEWA owns 51 per cent of the company, while ACWA Power holds 25 per cent, and the Silk Road Fund owns 24 per cent.
read more