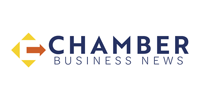 The Arizona Corporation Commission has approved a pilot program for Arizona Public Service (APS) to offer incentives for residents to purchase energy storage battery systems in their homes next year.
Under the pilot program, the first of its kind in the state, homeowners could receive up to $2,500 for the purchase and installation of at-home energy storage devices that can capture electricity from the grid or rooftop solar and dispatch it for later use.
Commissioner Lea Márquez Peterson, who led the effort to advance the program, said she hopes a similar program can be offered by Tucson Electric Power. Eventually, small businesses, retail and commercial industries could be involved if the experiment proves successful.
APS, which worked with storage stakeholders and the utility commission to put together the pilot, must finalize all of the details before it officially kicks off next year.
To encourage homeowners to participate, the 3-year pilot program includes other benefits including:
Customers who participate in the pilot will receive an increased incentive per household from $300 per kilowatt to $500 per kilowatt
Grandfathered net metering rooftop solar customers will remain grandfathered if they install new energy storage devices under the program
Energy storage currently a luxury item
So far, energy storage battery systems are considered luxury items because of their high cost. A typical energy storage system ranges from $4,000 to $14,000 depending on the size and capacity.
"Typical batteries for a typical home are between 5 and 10 kilowatts and they're still fairly pricey," said Márquez Peterson. "So the ultimate decision homeowners will have to make is, is this something they're willing to invest in–to be a first mover."