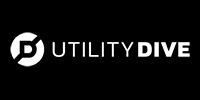 The SCC asked stakeholders to address a series of questions and submit suggested text for the regulation. The comment period closed July 29, but the commission granted an extension until Aug. 14 for submission of suggested regulatory text.
SCC requested comments on several issues, including:
Should the regulation apply to non-utility storage?
What interim storage targets should the commission set for APCo and Dominion?
What behind-the-meter, non-wire alternatives, and peak demand reduction programs should the regulation include?
What updates to existing utility planning and utility procurement rules should the commission adopt?
What competitive behind-the-meter incentives and competitive solicitation-related programs and mechanisms should the regulation include?
Should the regulations mandate or limit the deployment of certain types of storage?
Should the commission establish definitions in its regulations for "energy storage," "energy storage capacity," "energy storage facilities," "energy storage project," and "energy storage resources;" and should each term have its own regulation?
"Our priorities are to provide safe, reliable and affordable electric service to our customers and more renewable energy and energy storage is an important part of that," a spokesperson for Dominion Energy Virginia said in an email.
APCo and Dominion submitted a joint comment, suggesting interim storage targets for themselves. APCo suggested adding 25 MW by the end of 2025, an additional 125 MW by 2030 and another 250 MW by 2035. Dominion suggested adding 250 MW by the end of 2025, an additional 950 MW by 2030, and another 1,500 MW by 2035.
The companies also asked that SCC set "high-level parameters" for most requirements, not create regulations for every term defined in the regulation, and asked that SCC's regulations apply both to utility and non-utility storage projects.
read more