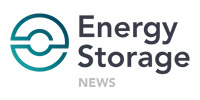 The Regional Municipality of York, Southern Ontario, Canada, will be the proving ground for a local electricity market, aimed at helping integrate distributed energy resources (DERs) into the grid.
Ontario's Independent Electricity System Operator (IESO), is set to launch a demonstration of how solar panels, energy storage and customer-sited demand side response (DSR) connected to the distribution network can be used to drive down costs of the IESO's transmission operations.
The IESO said just before the end of August that it will launch the project, which will in part help the network to "find affordable alternatives to building new transmission infrastructure," as well as hopefully creating a competitive marketplace to help bring down consumer costs. Ontario's Alectra Utilities and the government ministry Natural Resources Canada are supporting the IESO on the project.
"When we're out talking to communities, one common theme we hear is a desire to have more choice in how their electricity needs are met," Ontario IESO president of policy, engagement and innovation, Terry Young, said.
"This pilot will help us learn if we can enable that choice while also reducing costs for Ontarians."
In common with similar, relatively small-scale trial and projects launched in Cornwall, England, in Australia and in Japan, the local electricity market seeks to leverage existing resources, for example by turning down customer demand for power from the grid through DSR or by storing energy in batteries generated from solar in the daytime to push into the grid at peak times.
"This project will help us better understand the potential of using distributed energy resources in place of traditional infrastructure by evaluating them in real-world applications," Alectra Inc CEO and president Brian Bentz said.
read more