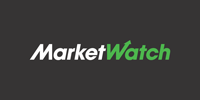 WAUKESHA, Apr 29, 2019 (GLOBE NEWSWIRE via COMTEX) — WAUKESHA, Wis., April 29, 2019 (GLOBE NEWSWIRE) — Generac Holdings Inc. GNRC, -0.25% ("Generac" or the "Company"), a global leader in the design and manufacture of a wide range of residential, commercial and industrial power products, announced today the Company has acquired Pika Energy, Inc., a manufacturer of innovative battery storage technologies that capture and store solar or grid power for homeowners and businesses.
"Pika's integrated battery storage solutions are a crucial component in developing a comprehensive system to store and consume clean energy," said Aaron Jagdfeld, Generac president and CEO. "The visionary ideas and technology that Pika has developed give us a considerable edge as we expand into the rapidly developing market for energy storage."
Pika is an expert in developing advanced power electronics, software and controls for smart energy storage and management, and their integrated energy storage systems allow users to easily capture, store and use solar energy to reduce energy costs and minimize grid disruptions. The company is located in Westbrook, Maine and was founded in 2010.
"Generac is dedicated to providing people with innovative and forward-thinking solutions to power their homes and businesses," said Ben Polito, Pika Energy CEO and co-founder. "Pika energy storage technology, combined with Generac's distribution strength and demand creation capabilities, will make this solution immediately available to more users. We are thrilled to be a part of the Generac team."
"Pika, now together with Generac and Neurio, a leading energy management technology company recently acquired by Generac, share a vision to develop groundbreaking technologies that modernize the way electricity is generated, stored, and used in homes," said Jagdfeld. "By combining Generac's expertise in power products; Neurio's unprecedented insight into home energy use; and Pika's expertise in battery storage, we can bring to market the first truly intelligent home energy management system."
read more