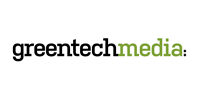 Following long-duration storage is like rooting for a home team that's always about to win next year.
Lithium-ion batteries utterly dominate grid storage deployments these days. That's great for the cost decline narrative, in the way that cheap Chinese photovoltaic cells produced a massive expansion in solar deployments. But cost obsession results in technology lock-in, boxing out other tools that could prove useful or even better if given the time and space to grow.
It also makes for homogeneous storylines: In other news, the latest energy storage plant looks and performs exactly like all the other ones; check back as this story develops.
There are good reasons to root for the scrappy upstarts challenging the conventional wisdom and building alternative technologies to store clean energy for days, as will be needed for renewables-heavy grids. But the last decade has seen the long-duration storage field make outlandish promises and instead deliver bankruptcies or a slow-rolled smattering of small demos.
This year, the remaining entrepreneurs gave us something different: signs of financial sure-footedness and tangible steps toward long-awaited scale. At the same time, the mainstream storage industry reminded the world of the value of different, more fire-resistant technologies.
This is still more windup than pitch, but just wait for next year.
Cash like never before
Investment tallies provide an indirect measure of long-duration storage startups' prospects but a crucial one nonetheless. And this year delivered windfall investment for leading entrants in this space.
Energy Vault made the biggest splash, pulling in $110 million from SoftBank's Vision Fund this summer. That marked the single largest equity investment in a stationary storage company, according to Wood Mackenzie's investment database (battery companies targeting electric vehicles have raised bigger rounds).
SoftBank's judgment took a reputational hit when star investment WeWork imploded this fall, and it doesn't have a track record of storage picks. But the money stands: Energy Vault has gobs of cash to construct its initial pipeline of gravity-based storage plants, which use a futuristic automated crane to stack and lower massive blocks. That's not a sentence Greentech Media could have written a few years ago, when the litmus test for a promising long-duration storage company was mere survival.
read more