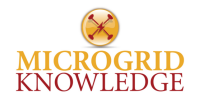 Microgrid Knowledge's 10 most popular microgrid white papers of 2019 explore key questions surrounding microgrid development, finance, design, construction and operation. Top papers also focus on microgrid affordability and the evolution of distributed energy resources.
These paper — and energy headlines in 2019 — make clear that energy customers are looking for resiliency and reliability that often only a microgrid can provide. They show that different and fresh financing models, like energy-as-a-service, are making microgrids affordable to businesses and communities.
As a result, interest in microgrid research is high. Microgrid Knowledge members have free access to a full library of microgrid white papers , covering a range of clean energy topics, from emerging technology and trends to non-wires alternatives, financing and ownership models.
New white papers are regularly added by a range of microgrid and clean energy leaders, among them S&C Electric, Siemens, Ameresco, Schneider Electric.
Below you will find the top 10 most downloaded white papers on Microgrid Knowledge in 2019, covering everything from microgrid affordability to the evolution of distributed energy resources:
The Evolution of Distributed Energy Resources
This report makes plain the complexities involved in capturing DER benefits. Some of the most significant advantages occur within wholesale energy market transactions, a complex arena best pursued with guidance from experts in the space.
The Financial Decision-Makers Guide to Energy-as-a-Service Microgrids
A new energy-as-a-service (EaaS) model has emerged that simplifies microgrid development and ownership for organizations. EaaS relieves the microgrid host from operational and financial risk—but guarantees them the benefits. This special report highlights in detail the new model for energy-as-a-service microgrids.