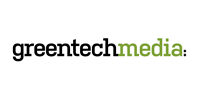 In August, we published the top 10 utility regulation trends of 2019 — so far. With 2019 wrapping up, we look at the 10 trends and actions that stand out above the rest.
From the falling cost of renewables and storage driving utilities' resource planning, to the realignment of utility performance incentives with evolving policy goals, it was a busy year.
Below is an executive summary of the complete roundup, which has specific examples of state public utility commission action. (You can read AEE's full version with details and links to proceedings here.)
Implementing 100% clean energy commitments
As renewable energy and energy storage resources become increasingly cost-competitive, states have become more ambitious in their clean energy targets. At least 13 states plus Puerto Rico and Washington, D.C. have now set 100 percent clean energy targets.
Washington, D.C. codified the most aggressive target, setting 2032 as the deadline for powering its grid with 100 percent renewable energy. A few others, including Illinois, Maryland, Michigan and Oregon, have announced initial plans to transition to 100 percent clean energy.
In addition, at least six investor-owned utilities — Avista, Duke Energy, Green Mountain Power, Idaho Power, Public Service Co. of New Mexico and Xcel Energy — operating in 12 other states have committed to 100 percent clean energy targets.
While the requirements, timelines and implementation mechanisms may differ, one trend is clear: There's nothing alternative about advanced energy anymore.
Falling cost of renewables and storage drives resource plans
In most states, it is now often cheaper to build new wind and solar plants (in some cases even when paired with storage) than to operate existing fossil-fuel power plants.
The data bears this out. The average levelized cost of energy for large-scale solar PV and onshore wind without subsidies is now as low as $32 and $28 per megawatt-hour, respectively. This compares favorably to the marginal cost of operating existing coal plants — now at about $33 per megawatt-hour. Falling costs have led to an estimated $2.6 trillion in new investments in clean energy, as defined by Bloomberg New Energy Finance, in the past decade.
Renewables are now dominating utility long-term planning, as we saw this year in Colorado, Georgia, Indiana, Michigan, Mississippi, New Mexico and Utah.