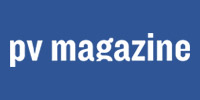 As we moved into the third quarter of another eventful year in PV, the breakthroughs in storage predicted for 2019 appeared to be taking shape, not least in the U.S. where two big battery projects are set to be deployed in 2021.
The U.S. Energy Information Administration in July predicted the 1 GW of battery storage systems expected in the States this year would grow to 2.5 GW by 2023, helped along by Florida Power and Light's 409 MW Manatee Solar Energy Center in Parrish and the initial, 129 MW phase of oil and gas company Helix Energy Solutions Inc's 316 MW Ravenswood facility in Queens, New York.
That encouraging prediction came despite the findings of MIT researchers a month later that the cost of battery storage systems would have to fall almost 90% – to less than $20/kWh of capacity – to enable an entirely renewable energy power system. The number crunchers did point out, however, reducing by just 5% the amount of generation from solar and wind power – perhaps by methods such as demand-side management – would raise that storage project break-even figure to around $150/kWh. MIT folks also estimated, in August, global heating will affect the performance of solar panels, reducing yield by around 0.45% of each degree Celsius of global temperature rise.
Is gas a necessary evil?
The cost hurdle of energy storage was cited as one of the reasons why natural gas must remain a key back-up element to national grids, according to an interview given to pv magazine by Tom Vernon, MD of British company Statera, which operates both battery storage capacity and gas-fired peaking power stations in the U.K. It was a divisive article, which prompted convincing counter-claims from the proponents of storage solutions such as pumped hydro but it certainly added to the debate over the composition of the future energy mix.
The business case for battery storage was illustrated by the performance of the Tesla-supplied, 100 MW/129 MWh Hornsdale Power Reserve in South Australia, which cost French owner Neoen €56 million (US$62.3 million) and had already repaid €8.1 million in its first six months of operation by providing grid services and power to the state government.
We also saw the flexible scale of battery storage during Q3, with products evening out renewable energy supply from individual household to national levels. Japanese electronics giant Panasonic unveiled its EverVolt lithium-ion household storage system at the Solar Power International trade show in Salt Lake City in September, with the U.S. model available in 5.7-34.2 kWh sizes.