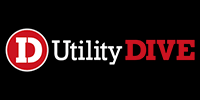 States in the Pacific Northwest are moving forward with policies encouraging new energy storage projects, but the region already has a lot of old fashioned storage — the type that sits behind a dam.
Hydropower provides the region with a cheap and abundant source of renewable energy that can also be used, in some instances, to store energy; and that presents a challenge for newer technologies, such as lithium ion batteries.
"Policy is pushing energy storage in the Pacific Northwest, but the economics of storage could have an uphill battle against the economics of hydropower," said Jay Paidipati, a director at Navigant Consulting.
In a new report, consulting firm Cadmus Group says energy storage development in the Pacific Northwest is stymied by the lack of a compelling business case, policies and pricing structures that favor large power plant development over distributed energy resources, sluggish movement towards grid resiliency planning, and potential concerns about storage technology lifetimes.
The Northwest does not have an organized capacity market, which means that storage cannot be traded with clear price signals. The region also lacks differential pricing that recognizes the locational and temporal flexibility of storage. That severely limits two possible revenue sources for a potential battery storage project: the sale of ancillary services and the opportunities that high electricity prices create for price arbitrage.
The Cadmus report, which takes a broad look at energy storage in the Northwest, also notes that there are many balancing authorities in the region, but there is no mechanism to easily aggregate and transfer storage resources across them. That engenders a need for complex bilateral agreements that make collaboration more difficult.
Click Here to Read Full Article
read more