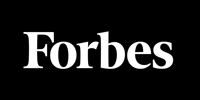 It's a useful adage to apply to a whole range of difficult topics, not least energy policy. Investing in 'clean coal' for instance sounds like a perfectly simple policy win for the United States. 'High-efficiency, low-emission' (HELE) advanced coal technologies promise to revive a floundering U.S. industry and promote energy independence, potentially with zero emissions, using carbon capture and storage (CCS) technology.
Fellow Forbes contributor Jude Clemente certainly thought so, putting front and center the International Energy Agency's (IEA) championing of the issue and pointing out that this approach was also originally a part of President Barack Obama's first-term energy policy.
Yes and no.
First, let's get facts straight. 'Clean coal' for some may conjure images of artisanal, all-natural and American-made goodness, which is certainly the vision the Trump administration has been keen to promote. The reality is whilst the idea of capturing all the emissions from coal is technically feasible, the costs today are still astronomical, doubling a typical power station's capital and operating costs. The track record for storing emissions safely at any meaningful scale is also far shakier than not generating them in the first place.
An important context is missing here, and that's what has happened between 2008 and now. Rewind a decade, and a myriad of energy technologies were vying for attention, with policymakers around the globe wary of placing bets. Nuclear, clean coal with CCS, and renewables were all potential pathways to a secure, affordable and low-carbon emission future, and policy initiatives both in the U.S. and Europe took a cautious, 'all of the above' approach to tackling the issues of the day.
read more