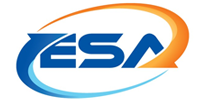 The Biden-Harris administration announced on January 21, 2021 that Energy Storage Association (ESA) Chief Executive Officer (CEO) Kelly Speakes-Backman has been appointed as Principal Deputy Assistant Secretary for Energy Efficiency and Renewable Energy at the U.S. Department of Energy. Speakes-Backman and the ESA has played a integral role in shaping U.S. federal and market policy for energy storage. Congratulations!
ESA Chairman of the Board, John Hewa reported that the ESA Board voted unanimously to appoint ESA Vice President of Policy Jason Burwen to serve as interim ESA CEO, effective immediately.
Presently the ESA consists of 31 Leadership Circle companies, over 210 members and a Storage PAC to fund storage-related education in Washington, DC. Under Speakes-Backman's watch, the ESA aggressively shaped policy across the ISO/RTO landscape by ensuring accountability and representation during FERC order implementation as it related to energy storage. The BEST Act, shaped by ESA, was passed at the end of last year, authorizing $1 billion for federal innovation investments in energy storage technology.
read more