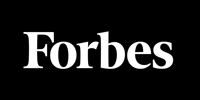 2020 was among the most unexpected years in American history but despite a global pandemic, a renewed civil rights movement, and the most tumultuous election in memory one trend held steady: clean energy's unstoppable rise.
From coal's complete collapse, to plummeting clean tech prices and booming renewable energy installations, not to mention every Democratic presidential candidate running on ambitious climate action, decarbonization proved it is the path forward to a strong economy and safe climate future.
But how will 2021 shake out? Five leading policy experts shared their predictions for the year ahead, envisioning an even faster acceleration to a clean energy economy than ever before. From unprecedented federal climate policy to surging energy storage installations and a shift away from gas toward sustainable investment and just transitions, the next 12 months could mark the turning point away from fossil fuels.
A federal clean energy standard and "breakout year" for building electrification
Leah Stokes, Assistant Professor, University of California-Santa Barbara
The Georgia runoff election result—where two Democratic Senators were elected, shifting the United States Senate to Democratic control—means that the outlook for federal action on climate is even brighter in 2021. We have the best opportunity in more than a decade to act on the climate crisis.
This year, I think we will finally see Congress pass a Clean Electricity Standard (CES), after three decades of effort. Over the past several years, numerous CES bills, including some bipartisan ones, have been introduced in Congress. President-elect Joe Biden campaigned on a bold climate platform, which included a pledge of 100% clean power by 2035—a specific target he repeated again and again on the campaign trail. This is a tried and true approach: Already, more than one in three Americans live in a state or city that is targeting 100% clean power. Congress has a clear mandate to act on a CES as soon as possible this year.