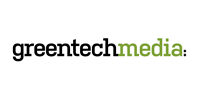 Companies across the global renewable energy industry are anxiously assessing the negative impact of the coronavirus outbreak on their bottom line. Every company, it seems, except NextEra Energy.
NextEra, the leading U.S. renewables developer, reported its first-quarter financial results on Tuesday, saying that not only has its renewables development unit been unaffected by the COVID-19 pandemic, but it may actually benefit by being able to scoop up other projects that run into trouble.
NextEra expects to build around 5 gigawatts of renewables capacity this year, and it added another 1.6 gigawatts of wind, solar and storage to its pipeline during the first quarter. None of its 2020 projects are expected to be delayed.
The company also made a stunning, if not entirely surprising, prediction: It will spend $1 billion on battery projects next year. NextEra believes it will be the first company in the world to cross that threshold for energy storage investments in a single year.
That investment will include the 409-megawatt Manatee Energy Storage Center in Florida that NextEra announced last year, which will be powered by solar panels and replaces a pair of aging natural-gas-fired plants.
In addition to building renewables through its Energy Resources development arm, NextEra is adding wind, solar and batteries through its regulated utilities, Florida Power & Light and Gulf Power. FPL alone expects to add more than 10 gigawatts of solar capacity during the 2020s as Florida's solar market consolidates its position as one of the country's most important.
Energy Resources reported first-quarter adjusted earnings of $529 million, or $1.08 per share, up from $467 million, or $0.90 per share in the year-ago period.