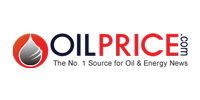 The rise of renewable energy sources and the decarbonization of the grid will need new energy storage installations in the coming years to provide flexible energy and capacity. Alongside rising shares of solar and wind power in the electricity mix, the U.S. is set to see increased energy storage installation as storage is critical to ensuring more solar and wind power generation.
America has the potential to see 100 gigawatts (GW) of new energy storage deployed by 2030, the U.S. Energy Storage Association (ESA) said in a new white paper this month.
That is an ambitious target, considering that in its previous estimate from 2017, ESA projected 35 GW of energy storage – including batteries, thermal, mechanical, and pumped storage hydro – installed by 2025.
The ambitious 100-GW target of new energy storage is achievable if supportive policies and emerging policies removing barriers to market participation continue, the trade association says.
"Remarkable Growth Ahead"
"With the right policies and regulatory frameworks in place, we believe that achieving 100 GW of new storage installations by 2030 is entirely reasonable and attainable. Current market projections indicate remarkable growth for energy storage over the next decade, and its role is expanding to maintain and enhance the reliability, resilience, stability and affordability of electricity over the coming decade," said Kelly Speakes-Backman, CEO of ESA.
All estimates point to the exponential growth of energy storage installations over the next decade.
The most recent U.S. Energy Storage Monitor from Wood Mackenzie Power & Renewables and the ESA shows that a total of 523 MW of energy storage was deployed in the United States. This year, the storage deployment is set to double to nearly 1.2 GW, despite the coronavirus crisis that has changed and challenged energy markets and company plans. In 2025, energy storage deployment is set to reach 7 GW, representing six-fold growth compared to the new storage installations in 2020.
read more