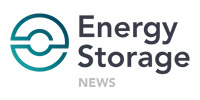 Battery storage is a "necessity" for Hawaii to reach its 100% renewable energy by 2045 target, leading to electric cooperative KIUC becoming the top-ranked US utility for watts of energy storage deployed per customer in 2017.
The US Smart Electric Power Alliance (SEPA), has just published a set of four Top 10 lists, ranking utilities in the country by annual megawatts of utility solar deployed as well as a separate table for annual watts per customer. California investor-owned utilities Pacific Gas & Electric (PG&E) and Southern California Edison topped the megawatt-rankings for utility-scale solar with Xcel Energy's Minnesota branch in third. For watts deployed per customer, municipal utility Madison Electric Works in Maine took the top spot.
SEPA repeated the format for energy storage, looking at watts per customer, which KIUC (Kaua'i Island Utility Cooperation) topped. In second place was Tucson Electric Power (TEP) in Arizona, which in May last year claimed it had arrived at the lowest recorded prices to date for energy bought from a solar-plus-storage installation. Arizona is also now among the US states considering a large energy storage procurement target. In third for customer-facing storage deployment was another Hawaii utility, Maui Electric. KIUC managed 415.3 watts of energy storage deployments per customer, with TEP trailing in the distance on just 50 watts per customer and Maui Electric on 36.5 watts per customer.
SEPA repeated the ranking process for total megawatts deployed. As regular readers of the site will know, California's position as the leading state for energy storage deployment in the US, making it one of the biggest markets in the world at present, is based on several market drivers. Preeminent among those drivers, where applicable to utilities, would be AB2514, California's state mandate for investor-owned utilities to deploy 1.325GW of energy storage by 2025.
Also in the past year, energy storage systems charged from solar arrays have started to be considered a suitable capacity resource for California utilities, particularly as legacy natural gas generation starts to reach the end of its lifetime in some cases. Going forward, that dynamic of gas versus storage and the greater consideration of energy storage in utilities' Integrated Resource Plans is expected to continue pushing the utility market forward.
read more