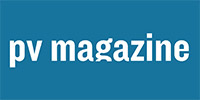 In 2017 the University of Minnesota released a study – Modernizing Minnesota's Grid: An Economic Analysis of Energy Storage Opportunities – projecting that solar+storage would be more cost competitive than a natural gas peaker plant in 2018 (a quick reminder that it is more than halfway through 2018).
In the document (page 42) Connexus Energy put forth their logic for solar+storage to offset peak demand. The utility found that a majority of members were willing to pay up to 5% more for their electricity for efforts to reduce greenhouse gas emissions. When they combined this with the demand charge offset that comes from solar+storage, the economics made sense, specifically for the utility. And now, as a result of an economic analysis, the utility has broken ground on two solar+energy storage facilities.
Connexus Energy is based in Ramsey, Minnesota and serves 130,000 customers in portions of seven counties in the central part of the state, particularly Anoka and Sherburne Counties. The cooperative utility began looking at batteries in 2016, but found they didn't yet pencil. However, since then the economics have changed and now the utility projects savings of around $4 million a year through peak load reduction.
The Connexus projects consists of two solar gardens, one each in Ramsey and Isanti County's Athens Township. The Connexus solar project is being developed by Engie, a French energy firm, while Florida's NextEra Energy is taking care of the storage system.
read more