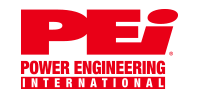 Mitsubishi Power has signed a deal to help decarbonize US utility Entergy's businesses in Arkansas, Louisiana, Mississippi and Texas, writes Rod Walton.
A major part of the collaboration will be focused on hydrogen-fueled technologies. Hydrogen does not contain a carbon atom and can be produced via electrolysis fueled by renewable or carbon-free nuclear resources.
"New technologies and innovative solutions to the challenges posed by climate change present opportunities for us to significantly decrease carbon emissions from our generation portfolio while maintaining low rates.
"We are pleased to welcome Mitsubishi Power as a collaborative partner in developing strategies to integrate these new technologies and solutions that support us achieving our environmental and customer commitments."
Together, Entergy and Mitsubishi Power will focus on developing hydrogen-capable gas turbine combined-cycle facilities, green hydrogen production, storage and transportation; creating nuclear-supplied electrolysis facilities with energy storage; and developing utility-scale battery storage systems."For two decades, sustainability has been a priority for Entergy," said Paul Hinnenkamp, Entergy's chief operating officer and executive vice president. "We have pledged to conduct our business in a manner that is environmentally, socially and economically sustainable that will benefit all our stakeholders.