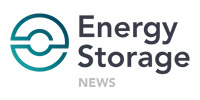 Mitsubishi Corporation said today that it is partnering with major Japanese telecoms provider NTT to "study cooperation" in renewables, energy management using electric vehicles and battery energy storage, while according to reports, NTT is investing around US$1 billion a year in renewable energy up to 2030.
Newspaper Nikkei said yesterday that it had learned Nippon Telegraph and Telephone (NTT) will invest ¥1 trillion (US$9 billion) between now and 2030 in renewable energy generation and entering the electricity transmission and distribution (T&D) business.
Japan's T&D network is dominated by 10 regional utility companies, but the sector has been gradually undergoing deregulation since 2016. NTT Group, which has more than 300,000 employees, could have the scale to "disrupt the dominance" of those electric companies and potentially help lower energy costs, the Nikkei report said.
NTT launched its own energy business, NTT Anode Energy, in mid-2019, with the parent company saying it would pursue business opportunities in "smart energy" and setting a target of increasing energy business sales by the Group as a whole to around ¥600 billion by the 2025 fiscal year. NTT said then that NTT Anode Energy would complement the existing businesses of three subsidiaries in the energy space through power generation, transmission, distribution and energy storage as well as electric retail and wholesaling.
The electric retail space in Japan has also been deregulated, leading to hundreds of participants registering to join a market that still remains in its infancy but is hope could lead to wider adoption of renewable energy. The country has a target of sourcing between 22% and 24% of its energy from renewable sources by 2030. One of the incumbent electric utilities, Tokyo Electric Power, recently announced a partnership with manufacturer Itochu to integrate its solar-based electricity retail subsidiary's offerings with batteries.