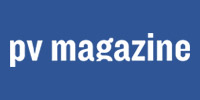 Siemens Energy and EnergyNest have entered into a long-term partnership to develop thermal energy storage solutions for industrial customers. The two companies are exploring the use of excess renewable electricity to charge a thermal battery, which would in turn release steam when needed to provide power — lowering the plant's natural gas demand, while increasing flexibility.
Life as niche tech
Thermal storage has long been considered vital to decarbonization, yet the market for the technology has remained niche and expensive. This is a reality recognized by Siemens and EnergyNest, with the two companies laying out their intent to create modularized and standardized thermal storage systems — improving both the efficiency and economics of the technology into a scalable model.
Thermal storage is currently a $4.35 billion market, small potatoes in the energy world. And while the technology is currently held back by limited efficiency and even more limited project economics, proponents of the technology hold to the idea that thermal storage can offer higher power capacity, improved cycle life and better overall system reliability, in comparison to lithium-ion batteries.
Siemens and EnergyNest aren't the only companies operating in the thermal storage sector, so what other innovations are being made to guide this niche technology into the mainstream?
Development stage
It's not just private companies looking to expand the scope of thermal storage. The National Renewable Energy Laboratory (NREL) has launched a project aimed at increasing the efficiency of thermal storage to then use the energy to drive a turbine-generator set. Specifically, NREL is looking to develop a system that uses electricity to power a high-performance heat exchanger, which will heat inexpensive solid particles to over 1100°C. The particles will be stored in insulated silos for up to several days. When electricity is desired, the hot particles will be fed through a fluidized bed heat exchanger, heating a working fluid to drive a Brayton combined-cycle turbine attached to a generator.
Speaking of Brayton Energy, the company is currently developing what it calls a "key component" to integrate turbomachinery into a cost-competitive thermal energy storage system. In English, that means that Brayton is looking to create a system in which each turbomachinery stage is designed to act as both a compressor and turbine, alternating between charging and discharging cycles. This system simplification and consolidation of parts is expected to increase efficiency and reduce capital costs.