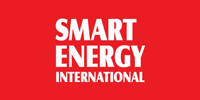 In the Netherlands, the Wageningen University & Research is partnering with NEC Energy Storage and GIGA Storage to deploy a 12MW energy storage project.
The $4 million energy storage system is claimed to be the most powerful in the Netherlands and the world's largest-ever developed primarily using crowdfunding.
The GIGA Rhino energy storage system will provide grid resiliency to 5,000 homes on a local grid owned by Windnet and was crowdfunded on DuurzaamInvesteren.nl.
The project is also the recipient of a subsidy from the Netherlands Enterprise Agency (RVO.nl) within the framework of the "Demonstration Energy and Climate Innovation"
The plant will be part of the Test Centre for Renewable Resources which is located in Lelystad next to the Neushoorntocht wind farm and will also be used for Frequency Containment Reserve and imbalance and curtailment services.
Ruud Nijs, the CEO of GIGA Storage, said: "Storage and control of electricity is crucial for a reliable and affordable energy system. The GIGA Rhino energy storage system is the first step in making it possible to close down coal-fired power stations."