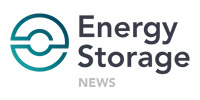 "The bottom line is that this is a good business decision. We will get back our money in eight to 10 years at the current price of power. As the price of energy goes up, we'll pay it back even quicker."
"The bottom line is that this is a good business decision. We will get back our money in eight to 10 years at the current price of power. As the price of energy goes up, we'll pay it back even quicker."
Jeff Murray, an orchard-keeper and farmer in West Australia, has purchased zinc-bromine redox flow batteries (RFBs) to keep power supplies reliable including irrigation for his plants, after losing power following devastating bushfires in December.
Local electrical contractor TIEC installed 40kWh of Australian manufacturer Redflow's ZMB2 batteries, which use a zinc bromine electrolyte, splitting the capacity across four 10kWh devices. They are combined with 14kWp of LONGi solar panels.
While the tragic total cost of bushfires and how much their threat has been exacerbated by climate change is still being figured out, the Murray farm and residence was spared by the fires. However, a day-long blackout did occur as power was cut off, and the following days saw many more outages. Furthermore, Jeff Murray said his property has long been affected by frequent blackouts already, irrespective of the fires, as well as power surges.
"Our water comes from two bores, so without power, we can't get any water. If fire does reach us, we need energy to run the pumps to defend our property, which is why the bushfire was the last straw for us," Murray, a former firefighter, said.
To counter the impact of the "debilitating" power quality issues, the solar-plus-storage system can take the whole property off-grid, although it is still connected as normal. Murray also said he chose the zinc bromine flow batteries over lithium-ion due to his concerns over the latter's fire safety as well as Redflow's claimed recyclability of its devices.
"Now the system is in place and we're going well. I've driven it pretty hard since we've had it, like turning on pumps when I didn't need to. I've taken batteries down as low as I could and then kicked in the grid purely to charge the batteries. It has taken everything I threw at it. I can check the system via the Internet whenever I want," Jeff Murray said.