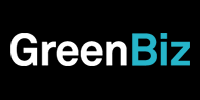 More than 1 million Californians were without electricity during the largest public safety power shutoffs in state history. The shutoffs were implemented during the second week of October by Pacific Gas and Electric Company (PG&E) over its vast service territory, one of the largest in the United States. Already facing bankruptcy as a result of claims from major wildfires that occurred over the past two years, the utility was being proactive in moving forward with an aggressive approach to public safety.
Weather forecasts showed good probability of major wind storms. These forecasts, coupled with the dry landscape of California at this time of year (due to lack of summer rains), meant the move to implement shutoffs could be viewed as prudent. Nevertheless, the shutoffs exposed the lack of grid resilience in a state that prides itself in cutting-edge technologies and digital innovation. Although Gov. Gavin Newsom has signed more than 20 bills to address the wildfire threat, the insolvency of PG&E and related issues, California remains at risk for future shutoffs and wildfires.
Solutions are multifaceted. Although the shutoffs led to quick sales of backup fossil generators for many households and retail businesses, this trend is troubling. Increasing reliance on such small-scale power and largely unregulated sources could jeopardize California's aggressive clean energy and carbon reduction mandates, recently increased to 100 percent clean energy by 2045. If such shutoffs occur with increasing frequency, California's legacy as a leader in deploying cutting-edge sustainable energy solutions also may be questioned.
Microgrids as a potential solution
In addition to digital grid automation investments and shutoff policies, perhaps a better solution is microgrids. Utilities such as PG&E are moving forward in partnership with community choice aggregation programs to develop such resiliency-based systems in Humboldt County, supporting a local airport. Clearly, the state needs a more comprehensive strategy to deploy microgrids more broadly, with greater regulatory clarity on the role for utilities, the private sector and local governments. Of particular concern are critical facilities, including first responders to wildfires and other vital infrastructure services, such as clean drinking water.
A recent analysis (PDF) performed by Navigant, a Guidehouse company, for the California Energy Commission (CEC) found that a primary barrier to deployment of microgrids is interconnection practices with host distribution utilities.
read more