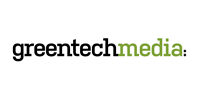 Distributed energy resources (DERs) is an expansive term, including everything from backup generators to microgrids.
In some states with 100 percent clean energy mandates, like California and Hawaii, the focus is on solar — lots and lots of it — and the tools needed to integrate this massive new grid edge resource.
Batteries are another important tool in the kit, but so are air conditioners, water heaters, refrigerators, pumps, and other behind-the-meter flexible loads — not to mention electric vehicles.
Distribution utilities are going to need all of these DERs to manage the paradigm shift to come as renewables grow to a majority of the grid's energy. But integrating DERs that are customer-owned and outside direct utility control is a challenge on many levels.
There are some commonalities in how utilities, regulators and DER providers are progressing in the most forward-thinking states. But the work is hard, it takes a long time, and it hasn't yet yielded the expected outcomes in all cases.
California
California has been and remains at the forefront of the country's DER revolution.
The Golden State is by far the biggest market for solar, behind-the-meter batteries and plug-in electric vehicles. And its ambitions are grand, with a mandate for 100 percent carbon-free energy by 2045 matched by an impressive quiver of policies supporting DER growth, from laws requiring solar on all new homes starting next year to multi-billion dollar EV charging infrastructure investments.
But the past few years have been spectacularly challenging ones for California energy policy, led by Pacific Gas & Electric's bankruptcy and the threat of more wildfires leading the state's other big utilities toward insolvency.
read more