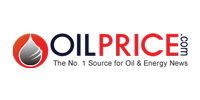 Since the turn of the century, there has been a global explosion in the production of renewable power. According to the 2018 BP Statistical Review of World Energy, global renewable energy production in 2000 was 218 Terawatt-hours (TWh). By 2018, that number had reached 2,480 TWh, with average annual growth over the past decade averaging 16 percent.
This rapid increase in renewable power has been driven by falling cost curves and aided by legislation directed at reducing air emissions like carbon dioxide. But it has also required utilities to accommodate this influx of intermittent renewable power.
Storing Power
Because renewable sources like wind and solar power can suddenly change output with little warning, the ability to store intermittent power has become more important. Historically, pumped hydroelectric energy storage (PHES) has been the primary type of grid-scale storage. PHES involves pumping water uphill to a reservoir, and then allowing that water to flow back downhill through a turbine as needed.
PHES still accounts for about 95 percent of all grid-scale storage, but that number has been falling in recent years as battery storage solutions have become more economical.
In December 2017, the largest battery storage system to date was connected to the grid in South Australia. The 100 megawatt (MW) Hornsdale Power Reserve was built by Tesla to back up the adjacent 315 MW Hornsdale wind farm.
That's still only about 1/30th the capacity of the world's largest PHES facility. However, the Energy Information Administration (EIA) recently reported that battery storage capacity has quadrupled in the past four years. A 409 MW solar battery storage project is expected to start up in Florida in 2021.
The Carbon Emission Footprint of Battery Storage
As battery storage applications grow, there has been increasing interest in the carbon emissions associated with those applications. Conventional power production emissions have been characterized for numerous sources of power, but there have been few studies to characterize emissions associated with battery usage in storage applications.
In order to do this, we can consider the Hornsdale Power Reserve as an example. It is powered with lithium-ion batteries. In order to do a life cycle assessment (LCA) of this project's carbon dioxide emissions, we need to consider 1). Emissions associated with building the batteries; 2). Emissions associated with charging and discharging the batteries during normal operations; and 3). Emissions associated with recycling or disposing of the batteries.
read more