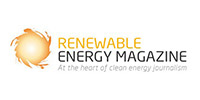 The SolarLEAF eliminates the need for specialized installers and strict siting requirements. This simplicity enables solar installers and developers to expand their customer base and grow their business by delivering a scalable, cost-effective storage solution that can easily be installed anywhere.
Yotta has accelerated fundraising efforts in pursuit of Series A equity financing, which will be used to advance beta testing into commercialization, including bankability study and UL certification. "With the tremendous market opportunities we are seeing, it makes sense for us to ramp up our fundraising efforts so we're in a solid position to respond as the market continues to gain speed," said Yotta CEO Omeed Badkoobeh.
In addition to its fundraising success, Yotta has tapped Phil Gilchrist, formerly of SunPower, as the company's Director of Mechanical Design Engineering and Jeff Williams, formerly of Draker, as Director of Electrical Engineering.
Williams, who has served Yotta as an advisor, officially joined the Yotta team this spring. He has over 30 years of electrical engineering experience and 10 years in the solar and power industries. Williams has a master's degree in Electrical Engineering from Texas A&M University.
Joining Yotta in 2019, Gilchrist brings over 30 years of industry experience to the management team. He spent several years working at the director level at SunPower and graduated from the University of Texas at Austin with a degree in Mechanical Engineering.