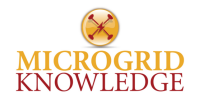 The developer of a $110-$120 million mixed use project in Manchester, Connecticut plans to incorporate a microgrid that taps into opportunity zone federal tax breaks.
The Manchester Broad Street Parkade microgrid will include around 1 MW of solar PV, 2-3 MW of natural gas-fired combined heat and power, batteries, and a water heating loop.
Developer MSL Group forecasts the microgrid cost to be $15-$25 million and hopes to achieve a $0.05-$0.10 per kWh discount on utility rates for residential and commercial tenants.
"The primary mover is to create a sustainable development, which we believe will improve the attractiveness of the entire project dramatically," said Michael Licamele, president of MSL Group.
The microgrid will be capable of operating continuously in tandem with the utility grid or autonomously, in island mode, in the event of grid outages.
The town of Manchester owns the 23-acre Broad Street Parkade site. MSL Group is leading development of the entire project as the creator of Manchester Parkade I LLC, having won a request for proposals (RFP). The Manchester Board of Directors and the Manchester Redevelopment Agency awarded the company a contract in early July.
Possible March ground breaking
MSL and other project partners, who have yet to be determined, intend to build between 500,000 and 1 million square feet of apartment rental and commercial space, including a hotel and retail outlets along with outdoor and indoor entertainment and recreational venues, Licamele said.