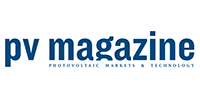 While the global transition of energy systems away from fossil fuels and towards renewable energy, electrification and distributed energy solutions is being increasingly accepted as inevitable, that does not mean that it is either easy or simple.
There are few regions in the United States where this is more true than in New England. While the overall region lags well below the national average in terms of solar and wind deployment, several states have pushed bold policies and are at times among the national leaders in terms of sophisticated approaches to system transformation.
Yesterday's New England Solar and Storage Symposium by Greentech Media took a deeper look at the policy and market conditions of the region, without shying away from the very real challenges that New England faces.
Distributed solar in the crosshairs
For renewable energy, geography matters. New England has a wet climate with poor year-round solar radiation, and is one of the most densely populated regions in the United States. Both population pressures and an over-representation of affluent residents who are not used to seeing energy infrastructure has hindered land-based and even offshore wind.
And while the clouds, the density and historical settlement patterns also present challenges to large-scale PV projects, New England has excelled in deployment of distributed solar. Massachusetts and Vermont in particular boast some of the highest levels of residential and commercial installations on a per-capita basis in the United States.
This has been backed by aggressive policies, and one entire panel was dedicated to Massachusetts' SMART program, a declining block grant incentive program designed to replace Solar Renewable Energy Credits (SRECs) and facilitate Governor Charlie Baker's goal to deploy an additional 1.6 GW of solar on top of the 1.6 GW under the previous program.