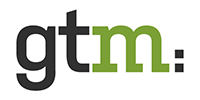 Six key markers of market disruption hint that the energy sector might be the next industry in line for upheaval, according to a recent paper from Wood Mackenzie.
In the past century, the rapid uptake of new technologies has completely remade certain markets. Take the conversion from horses to cars for example; just over a century ago, a car would stick out on a crowded street. Thirteen years later, though, a horse-drawn carriage became the outlier. 
According to Wood Mackenzie, the energy industry presents all the signs of an industry on the cusp of disruption. Positioned at the center of the shift is the "drive for deep carbonization and the falling cost of renewables," according to the report. Essentially, the sharp drop in prices, as well as technological advancements, have created a perfect storm to upend energy normalcy. 
"This is not just about decarbonization," said Prajit Ghosh, head of power and renewables research at Wood Mackenzie. "It's about rewriting the whole economy."
The first qualifying marker is a vehicle — such as the smartphone — that can change how customers utilize services.
In the energy sector, the vehicle is less tangible than something you can hold in your hand: it's the electrons shuttling through your wires to power everything you do. Natural gas has already overtaken coal as the largest source of power in the United States — a phenomenon the Trump administration sees as a significant disruption. Now renewables are encroaching on gas, and energy-efficiency gains have decreased demand for electricity.