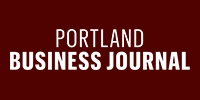 With costs plunging, Portland General Electric Company (NYSE: POR) is prepared to pursue a lot more energy storage than the puny amount required under an Oregon mandate.
In its quarterly earnings call on Friday, the utility told analysts it will soon propose spending between $50 million and $100 million on 39 megawatts of energy storage.
Oregon legislation passed in 2015 requires PGE and Pacific Power, the state's big investor-owned utilities, to acquire at least 5 megawatt-hours each of energy storage, with a limit of 1 percent of their 2014 peak loads.
PGE's 2014 peak load was 3,866 megawatts, so at 39 megawatts it would be maxing out the opportunity.
How many megawatt-hours 39 megawatts translates to will depend on the nature of the proposed systems — some could provide short-term grid support services, others longer-duration energy storage.
With their costs falling rapidly, lithium-ion batteries are the dominant storage technology today, and some systems now going in can operate at full power for four hours (in other words, a 1 megawatt system can deliver 4 megawatt-hours of electricity).
PGE spokesman Steve Corson said details of the company's plans would be made public when it files a proposal next week with the Oregon Public Utility Commission, but he outlined a wide range of possible projects.