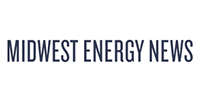 A new housing development in suburban Minneapolis-St. Paul will use grid-interactive electric thermal water heaters to enable the Midwest's first community energy storage project.
Country Joe Homes' Legacy 2 development in Lakeville is building 79 homes over the next two years. Each home will have 80-gallon water heaters manufactured by Steffes Corp.
The sophisticated water heaters will allow Great River Energy (GRE) and Dakota Electric Association — the cooperative providing electricity to the development — to use them as community storage capable of integrating the state's growing wind and solar resources.
"The water heaters behave as a battery and absorb energy, mainly at night, but they can be turned on and off in a moment's notice," said Gary Connett, Great River Energy's director of member services.
"The game-changer for us is this variable generation in our future and here today. Renewables and more photovoltaics means all of a sudden we need something more dynamic than the water heater of the past," he said. "This is where this grid-interactive water heater has benefits."
While the utility's current water heater program offers customers two options to charge water heaters in return for better rates on their bills, the Legacy 2 development's water heaters allow real-time charging and energy storage, Connett said.
Water heaters can represent as much as 40 percent of a household's energy use. Being able to nimbly control water heaters will allow Great River Energy to offer sophisticated energy services to the Midcontinent Independent System Operator, or MISO, the regional grid operator.