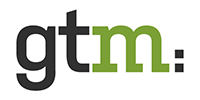 The Indian energy storage industry hopes a 28-megawatt-hour battery plant in the Andaman and Nicobar Islands will kick-start a utility-scale market that has been slow to emerge.
"This will help open up opportunities for such hybrid projects in India," said Dr. Rahul Walawalkar, executive director of the India Energy Storage Alliance (IESA), after Indian EPC provider Mahindra Susten this month won the project tendered by state-owned coal mining company NLC India.
"With the development of a local ecosystem and skills training, we are confident that solar and storage will continue to have accelerated adoption in India in coming years," Walawalkar said. "This should also help companies that are considering setting up manufacturing in India."
IESA has a vision of making India a global advanced energy storage systems manufacturing hub by 2020, he said. Given India's track record on utility-scale energy storage, the aim is ambitious, to say the least.
Prior to the Andaman and Nicobar project, the Solar Energy Corporation of India (SECI) and NTPC, India's largest power utility, had already launched three other utility-scale energy storage tenders in the country.
However, "all these tenders, with aggregate capacity of 35 megawatt-hours, have been scrapped without any reasons being given," noted analyst firm Bridge to India in a blog post.
"Our view is that storage will need three [to] four years of techno-commercial advancements before finding scale in India," wrote the organization. 
The lack of progress on utility-scale storage in one of the most important renewable energy markets in the world is due to a mix of pricing challenges and lack of technical expertise, according to Bridge to India.