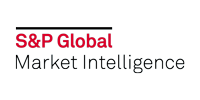 After numerous false starts, bankruptcies and billions of dollars invested, developers of alternatives to lithium-ion batteries for electricity storage believe that a new window of opportunity is opening. This renewed optimism is fueled by maturing battery and nonbattery technologies, some limited commercial successes, demand for longer-duration storage, and growing concerns around the safety and supply chain risks of the incumbent chemistry.
Pointing to a recent major fire at a 2-MW lithium-ion battery system in Arizona, the state's second such incident, Arizona Corporation Commission member Sandra Kennedy said in an Aug. 2 regulatory filing that the technology carried "unacceptable hazards and risks." Kennedy urged the state to explore available alternatives "that are far more sustainable and do not have these risks."
Project owner Arizona Public Service Co., utility subsidiary of Pinnacle West Capital Corp., disclosed Aug. 8 that it would delay its ambitious battery expansion plans to incorporate lessons from the accident. But the utility remains committed to adding energy storage resources, Pinnacle West's CEO said, perhaps creating an opening for competitors.
"Lithium's not the only game in town," said Philippe Bouchard, senior vice president of startup Eos Energy Storage LLC. The New Jersey-headquartered developer of zinc-based batteries has raised nearly $100 million to commercialize its technology, culminating in recent installations in California and North Carolina.
The next step for the company is raising capital for a flagship manufacturing facility. "We have been preparing this scale-up for quite some time," Bouchard said.
Eos is among dozens of aspiring companies, from upstarts to industrial powerhouses, that are courting investors, utilities, project developers and others to catapult them into competition with lithium-ion leaders LG Chem Ltd., Samsung SDI Co. Ltd., Panasonic Corp. and Tesla Inc. While a few of these efforts have separated from the pack, experts remain skeptical of their near-term chances.
"There are a number of contenders to lithium-ion technology for power storage applications," said Felix Maire, a senior analyst at S&P Global Platts Analytics. "However, lithium-ion benefits from the massive scale of the electric vehicle market."