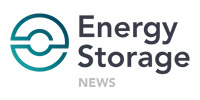 Make no mistake – the top headlines in the mainstream press this week around Australia, climate change and energy are not positive. What has been described from many quarters both within the country and from the international community speak of a dereliction of responsibility at the top level in favour of short term economic gain and the politics of coal.
That said, here's a quick snapshot of some of the things happening at ground level across Australia. Perhaps in common with the US, enthusiasm at state level, where arguably politicians have closer relationships with their constituents, appears to run counter to apathy or obstructionism from the top.
Australian citizens, too, are still enthusiastic about installing their own renewable power plants and high electricity prices versus falling feed-in tariffs (FiTs) are building the economic case further. So while the grid is adjusting gradually, with a handful of large-scale installations, feasibility studies and pilots, behind-the-meter energy storage paired with solar in particular is racing ahead in some, though not all, states. Here are some recent developments in the space and a look ahead to what might come next.
Queensland: According to Australian Renewable Energy Agency (ARENA) figures, the state with the highest penetration of rooftop solar. Around a third of all households have installed solar: 2.GW across around 600,000 properties.
This week, our sister site PV Tech reported that the national Clean Energy Finance Corporation (CEFC) will co-fund a new financing programme run by the Bank of Queensland, investing from an AU$100 million (US$67 million) pot to support solar and (mainly EV) battery purchases. Rooftop solar installations and storage batteries for EVs will be granted annual discounts of 0.7% on their financing rates through the Bank's Energy Efficient Equipment Finance programme.
CEFC also remains the sole financier of an AU$160 million (US$108 million) scheme, also in Queensland, that integrates solar with wind and energy storage batteries, Jose Rojo Martin wrote for the site.