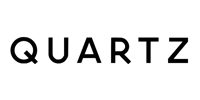 SoftBank's Vision Fund is investing $110 million in the Swiss startup Energy Vault, which stores energy in stacked concrete blocks. Quartz was the first to report on the startup when it came out of stealth mode last year.
Two things make this investment unprecedented. First, it's an unusually large sum for a company that hasn't even existed for two years or built a full-scale prototype. Second, by making an energy storage bet, the $100 billion SoftBank Vision Fund—which has invested in startups like Uber, Slack, WeWork, and Paytm—is signaling to the wider market that this area of technology is ripe for large investments.
So far, most investments in energy storage have gone to companies building lithium-ion batteries. They're an attractive bet, because carmakers are willing to pay a premium for batteries that will help electric cars compete with their gas-powered cousins.
But the technology to store electricity doesn't need to be as powerful as lithium-ion batteries. While companies like Tesla and Sonnen sell lithium-ion batteries for homes and, in larger packages, for the grid, Energy Vault's bet is that its technology will prove to be cheaper. That's because it uses low cost materials: cement and sand to make blocks, cranes to lift and drop the blocks, and reversible motors to convert electricity into potential energy and vice versa.
Energy Vault was founded in 2017, and it built its first energy-storage prototype in only nine months with less than $2 million. Now Akshay Naheta, a managing partner of SoftBank's Vision Fund, believes the startup is ready for an injection of a large sum to deploy its technology around the world.