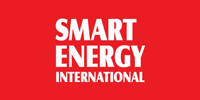 UK-based redT energy and US-based Avalon Battery Corporation have announced that they will merge, subject to shareholder approval, to become a global leader in vanadium flow batteries.
They aim to become key competitors to existing lithium-ion technology in the rapidly growing global energy storage market.
The merger unites the companies under a new name, Invinity Energy Systems (Invinity), and combines the existing strengths of both companies with the scale and market presence to compete with the major players in a global energy storage market, forecast for £55bn ($67bn) of new investment by 2024.
Vanadium flow batteries are a form of heavy-duty, stationary energy storage, used primarily in high-utilisation applications such as being coupled with industrial scale solar generation for distributed, low-carbon energy projects. This sort of application requires daily, heavy use and is well suited to flow battery technology, which is expected to become a £3.5bn market by 2028.
Larry Zulch, CEO of Invinity said: "The merged company will be a world leader in flow batteries. This gives us the platform to compete head-to-head against incumbent lithium-ion giants, and in so doing prove that our robust, safe, non-degrading energy storage solutions are the best solution for delivering the world's ambitious decarbonisation targets.