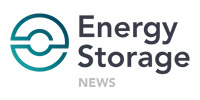 Paul Verrill, director of energy data analysis & consultancy firm EnAppSys, explains how renewable energy generation, with the integration of smart grid technologies and efficiency energy storage systems, can create a sustainable power system for the future. This article first appeared in E-S.N's 'Storage & Smart Power' section of Solar Media's quarterly journal, PV Tech Power 22.
Electricity markets across Europe are seeing the growth of renewables within their mix, with levels of generation from renewables overtaking those from fossil fuels across Europe in 2019. Whilst the pace has slowed in recent years, each new year sees records being broken in respect of the proportion of electricity demand met by renewable energy.
Predominantly the growth of renewable generation is coming from increased levels of generation from wind farms – and historically from solar sources – although hydro remains the primary source of renewable generation in European markets.
This growth can lead to problems in security of supply, but the most significant are maintaining stable operation of power grids that were designed for large centralised
thermal power stations. This also means ensuring that there is enough generation to meet demand in periods when output from renewables is low.
In most countries in Europe, the solution to date has been to introduce reserve and/or availability payments via capacity payment mechanisms to supplement the income of existing power stations and incentivise the build of new power stations that are able to meet demand in periods when renewable output is low. These mechanisms in the main provide support to thermal power stations and enable the management of the energy transition but slow down the closure of carbon-emitting assets.
Drivers created by these mechanisms (which are often closed to high-polluting stations) and the European carbon market are increasing the switch from coal to gas but do not yet drive transition to a 'net zero' world.