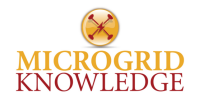 Cummins announced a new microgrid control product line this week, calling it a one-stop-shop of solutions to simplify operations and save money. The controller systems have options for existing microgrids and give new customers more straightforward controls and cost savings.
The company launched the new product as more than 4,100 participants joined Microgrid 2020 Global, a virtual conference sponsored this week by Microgrid Knowledge.
The company calls the launch a critical milestone for its existing master control product line used with various applications worldwide. The addition of new controllers can simplify and integrate microgrid configurations.
The new controller system also brings a "peace-of-mind guarantee" to its customers, building on Cummins' core expertise in supervisory controls, power generation, and comprehensive customer service, states the company's news release.
Ann Kristin deVerdier, executive director of Cummins energy management says, "We continue to invest in future technologies and products to meet emission requirements around the world and to work with our stakeholders in supporting decarbonization. For the power generation market, this includes integrated microgrid solutions with battery storage, system-level controls and over time, hydrogen technologies in addition to diesel and natural gas."
The company says its new system will optimize distributed energy resources (DERs) for existing users and help new and prospective microgrid adopters —  particularly those reluctant to invest in a distributed generation system.