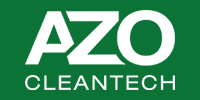 In November, the European Marine Energy Centre (EMEC) in Scotland announced it would be installing a 1.8-MWh flow battery at the organization's tidal energy pilot site on the Scottish island of Eday.
This novel blend of tidal power technology and flow battery technology powers EMEC's on-site hydrogen production facility. The setup will allow for continuous green hydrogen production from a variable renewable energy source. Produced by the UK-based Invinity Energy Systems, the flow battery system to be utilized at the EMEC tidal facility will be assembled from eight separate modules. The project is expected to go live by the end of 2021.
Dependent upon rising or falling tides, tidal power is predictable yet highly variable. There are four inherent cycles to tidal energy each day. By comparison, solar energy has just one charge and discharge cycle per day.
Due to this variability, power storage is necessary to properly regulate tidal power technology as an energy source. With conventional lithium-ion batteries degrading significantly over time, flow battery technology has emerged as a promising alternative. After a technical review of its system, the EMEC established that flow batteries would be ideal for its use of tidal power for hydrogen production.
At the EMEC's facility, the flow battery will capture electricity generated during periods of high-power generation so it can be discharged during low power periods, creating on-demand electricity to make hydrogen through the use of a 670-kW electrolyzer.