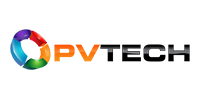 US policymakers should explore the possibility of scrapping the investment tax credit (ITC) for solar PV and instead offer fiscal support for battery storage systems, an energy finance executive has said.
Andrew Redringer, managing director and group head of utility and alternative energy at KeyBanc Capital Markets, said the current ITC for both solar and wind "needs to go away" as the policy is "artificially lowering the price of the power".
Speaking at the Solar & Storage Finance USA (SSFUSA) event, organised by PV Tech publisher Solar Media, Redringer said that projects can now stand alone without the ITC, given where costs have come.
"I'm all for ITC for battery, but I think the ITC has served its purpose for wind and solar, and it's causing an unlevel playing field for some developers… the ones who have tax capacity are getting an unfair advantage."
The current ITC permits solar system owners to recoup 26% of a project's total cost from their taxes, having dropped from the previous 30% rate on 1 January. The credit is set to decrease to 22% next year, and as of 2022 the residential level drops to zero and the commercial credit falls to a permanent 10% level.
But there have been growing calls for the ITC to be extended, either back at the 30% rate or frozen at the existing 26% for a further period of time. A long-term extension of the ITC was among the key policies put forward by the Solar Energy Industries Alliance (SEIA) in a new document aimed at providing guidance for the incoming Biden administration and new members of Congress. The trade body describes the ITC as the "single most effective current policy available to encourage clean energy deployment".
Despite hopes that a standalone ITC for energy storage would come into place this year, current laws mean storage units are only eligible for the credit if installed at the same time as a solar energy project, meaning retrofits miss out.