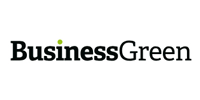 The global stationary energy storage market is set for surging growth over the next two decades, as sharp declines in lithium-ion battery costs and rising demand for wind and solar power drives capacity to more than 1,000GW worldwide by 2040.
That is the latest forecast today from Bloomberg New Energy Finance (BNEF), which has revised up its predictions from last year as the market gears up to "multiply exponentially".
The influential energy analyst now expects a 122-fold boom in stationary energy storage installations by 2040, which it estimates will require $622bn of investment over the next two decades – $40bn higher than its previous forecast.
Most of the expected capacity increase, from 9GW deployed in 2018 to an estimated 1,095GW by 2040, will come from grid-scale applications that are being driven by sharp declines in lithium-ion battery costs that have already plummeted by 85 per cent since 2010.
Yet BNEF expects a further halving of lithium-ion battery costs per kilowatt hour, as demand takes off from both stationary energy storage installations and the burgeoning electric vehicle market. The plummeting cost of energy storage capacity is set to have significant ramifications for a global electricity system increasingly dominated by intermittent renewables, the update argues.
Low cost batteries are expected to be used in a widening number of applications, BNEF said, from balancing demand on the electricity grid between times of peak and lowest demand to helping shift power to different parts of the grid where it is needed most and driving down domestic energy bills through new smart home technologies.
But Logan Goldie-Scot, head of energy storage at BNEF, added that he expected the majority of storage applications over the next two decades to be focused at the grid-scale, rather than providing behind-the-meter solutions for homes and businesses.
"In the near term, renewables-plus-storage, especially solar-plus-storage, has become a major driver for battery build," he said. "This is a new era of dispatchable renewables, based on new contract structures between developer and grid."