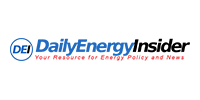 A group of energy industry joined together recently to launch the Energy Storage Research Center on the engineering campus of Southern Research in Birmingham, Ala.
The project is a collaboration between Southern Research, the U.S. Department of Energy (DOE), Oak Ridge National Laboratory, the Electric Power Research Institute, Southern Company, Alabama Power, and the state of Alabama.
"As an R&D leader, Southern Company continues to advance technologies that can help us better meet customers' needs in the rapidly evolving energy landscape," Southern Company R&D Director Roxann Walsh said during a ribbon-cutting ceremony. "The Energy Storage Research Center will broaden our work with stakeholders and technology developers to better understand energy storage systems and how to fully use this technology to build the future of energy."
The facility will serve as a resource to help the industry test and develop energy storage technologies. Initially, the center will evaluate a flow battery system developed by Avalon Battery.
"We will need newer, better, more cost-effective energy storage in a low-carbon future – and R&D efforts like the Energy Storage Research Center will help bring these cutting-edge technologies to full deployment," Walsh said.