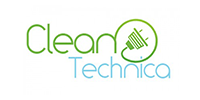 Oh the irony, it burns! Texas powered the US into position as a global oil and gas powerhouse, but now the Lone Star State is leading in wind power and its solar sector is coming on strong. If all goes according to plans laid out by the startup EnergyX, Texas will also lay claim to birthing disruptive solid state energy storage technology that shepherds more renewables onto the grid while making electric vehicles go farther, charge faster, and cost less. In an interesting coincidence, the EnergyX news coincides with news that the departments of Energy, Commerce, Defense, and State have all joined forces in support of the domestic lithium battery industry. Interesting!
A Texas-Sized Disruptive Energy Storage Plan Takes Shape
EnergyX has been sailing under the CleanTechnica radar, but the Texas angle involves someone who is a familiar face around here. That would be Dr. John Goodenough, widely credited with inventing the lithium-ion battery 40 years ago. At age 98, the Nobel Prize winner is a professor at the University of Texas at Austin, in the Cockrell School of Engineering, where his research includes pesky Li-ion battery problems.
One area involves dendrites, the feathery growths that occur over time in conventional Li-ion batteries with liquid electrolytes. They can also form in other energy storage chemistries. Dendrites can interfere with the efficiency of the battery and shorten its lifespan. Solving that problem once and for all could expand the field of next-generation batteries into new materials that are cheap, abundant, and non-toxic.
Though much progress has been made in preventing dendrite formation in liquid electrolytes, researchers have been zeroing in on solid-state electrolytes as a more effective and holistic approach that also cuts costs and boosts efficiency.
Last spring CleanTechnica took a look at the burgeoning interest in solid-state batteries, and noted that "a dramatic improvement in energy density combined with a drop in costs is the energy storage unicorn sought by researchers in the solid state lithium-metal field."