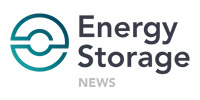 Whatever technology or strategy announcements come from Tesla's Battery Day, speculation that the company will reduce purchases of battery cells from partners as a consequence is incorrect, CEO Elon Musk has said.
With Battery Day postponed from Q1 of this year, the company will be hosting its latest 'big reveal' later today. Industry and media commentators have posited their own predictions on what will be shown off by Tesla.
These guesses have included an electric vehicle (EV) battery pack with a million miles of range on a full charge to improved ways to control and manage batteries and let them play into electricity markets using the company's proprietary energy trading software-driven platform, AutoBidder.
Others have stated that Tesla's purchase in 2019 of supercapacitor maker Maxwell Technologies could be key, with Maxwell also behind a proprietary 'dry cell' process for making batteries without the need for the expensive and tricky drying step, which could improve battery production quality and aid even higher volume manufacturing.
What Musk appeared to allude to was speculation that Tesla will take to higher levels vertical integration for battery manufacturing i.e. making battery cells as well as packs and other equipment itself. Media outlets and analysts have posited that this could mean that terms of partnerships with major suppliers – some of which have only recently been fully signed off on – might change radically and suddenly.