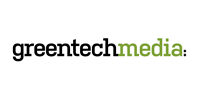 What do people in energy storage business development do?
2019 was the biggest year ever for energy storage in the United States. As of late 2019, there were planned or contracted utility-scale storage projects in 47 states, per Wood Mackenzie.
Laura Meilander is one of the people working to expand the energy storage market even further. Meilander is vice president of business development at Convergent Energy + Power, a storage-focused developer, owner, and operator based in New York. She is responsible for growing Convergent's book of business with utility companies.
"The [utility business development] team's goal is to build as many energy storage projects as possible, as long as it is advantageous and feasible for both us and the utility customer," Meilander explained.
Front-of-the-meter storage has found a foothold across the United States by providing a range of services, according to Wood Mackenzie's most recent Energy Storage Monitor. Services for utilities include ancillary services in the territories of PJM, NYISO, ERCOT, ISO-New England and CAISO, standalone and solar-paired capacity applications, and distribution upgrade deferral and non-wires solutions in constrained parts of New York and Massachusetts.
"As part of my role, I identify and connect with utilities that could benefit from a battery storage system. As a result, I am constantly communicating with potential customers," said Meilander.
Meilander's day-to-day involves finding potential customers, pitching her company's value proposition to prospects, and then tracking her progress on the back end in her company's customer relationship management (CRM) platform.
Having a strong CRM tool is crucial in this kind of role, where organization is key. Keeping track of who she has been in touch with helps Meilander stay organized and allows her colleagues to see the status of her client meetings.