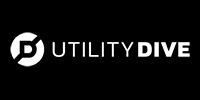 The U.S. residential energy storage market overtook front-of-the-meter installations for the first time in the second quarter of 2018, according to a joint report by Wood Mackenzie Power & Renewable Energy Consulting and the Energy Storage Association.
The incentive program from SRP comes in addition to new tariff structures from other regulated utilities in Arizona, which are expected to encourage more residential storage, Wood Mackenzie Senior Energy Storage Analyst Brett Simon told Utility Dive last month.
The study is "a landmark effort to understand the value" that distributed energy storage will have on customers and utilities, NREL said.
"Phase 1 is already underway," Adarsh Nagarajan, NREL research engineer, told Utility Dive in an email statement. "The focus is more about collecting diverse data," he said.
The first phase will manage granular resolution data on battery performance along with advanced battery testing data. Customer battery use and battery system performance data could be used in future stages of the NREL study "to develop modeling and simulation tools to assess the customer benefits and distribution network impacts of" battery systems.
The goal is to collect data from about 450 of the potential 4,500 SRP storage customers, according to Nagarajan. SRP reports that nearly 500 signed up, reserving their incentive. Battery systems charged by on-site renewable resources, like solar panels, are also eligible for the 30% federal tax credit.